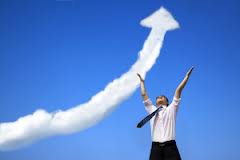 Local search engine optimization (SEO) is a necessary component to promoting your NJ small business via the internet.  The purpose of your NJ small business website design is NOT just to look nice and professional (although it should look nice and professional!) but its main function should be to get people in your area to discover your business on the web!    For example: Let's say you own an Italian restaurant in Ocean County NJ.  If somebody were to do a Google search for "Italian restaurant in Ocean County" you would want them to find you in the search results.  Not only do you want them to find your small business website, but also to find reviews, social media pages, and online business directories that all promote your restaurant.  Unfortunately, nobody will ever find your small business via search engines without local SEO.  The following local SEO tips will help you out as you optimize your small business website for your specific area!
NJ Small Business Local SEO Tip | Create Relevant Content
Content is very important because without lots of quality content (text) the search engines have very little to index!  But not all content is created equal!  You are going to want to get inside the mind of your potential customers when you create content and use phrases that they are likely to search for.  Here is an example:  Let's say you own a coffee shop in Ocean County NJ is called "how ya brewin'?"  When you create your website's home page you need to use content that people will search for.  Instead of titling your home page "how ya brewin'?" you should elaborate a little bit and call it " How Ya Brewin'? Ocean County Coffee Shop".  This is because nobody is going to search for "How Ya Brewin'?" unless they already know about your small business.  However, if somebody is looking for a cafe in Ocean County, they very well may search for "Ocean County Coffee Shop".
There is a great tool that can help you find out what key phrases people search for on google called Google Keyword Tool.  You can type in a key phrase and see how many searches it gets per month and how many results there are for that specific phrase.  It is a VERY helpful tool to use when creating content for you website.
NJ Local Search Engine Optimization Tip | Social Media
Social media accounts are vital to local SEO.  You want to create and upkeep as many social media accounts as possible!  Some good ones are Facebook, Twitter, Youtube, Vimeo, Google+, LinkedIn, Pinterest, and Instagram.  These websites not only create many avenues for people to discover your business, but they also create a user friendly interactive environment for your customers.  People can like you, follow you, and share your information to entire networks of people!  If you take advantage of social media, others will essentially be advertising your name for free!
Small Business Local SEO Tip | Online Local Business Directories
There are many online small business directories that you can list your business on.  These are very important and a key component to local small business SEO.  Some good online directories include: Yelp, WhitePages, MapQuest, Local.com, Local.com, Patch, and eLocal.  Of course, there are many many more.  The more directories you get your business listed on, the more people will find your business.  Make sure that when you submit your local business to these directories that you use the same information for each and every directory.  Any inconsistencies in the name of your business or address will come back to bite you in the future!  Even small differences ( such as St. vs Street) can be fatal to your businesses local SEO.
NJ Local SEO Tip | Create A Blog!!
Blogging is a great tool that allows you to geo-target different surrounding areas.  You can write different blog posts that target different towns in your area.  For example, if you own a pizzeria in Monmouth County NJ, you can title your blog posts like this:  Great Asbury Park Pizzeria, Best Pizza In Bradley Beach Area, Awesome Italian Food Near Belmar NJ, ect ect…  All it takes is 2-3 blog posts a week and your website will be loaded with relevant key phrase rich content!
Hopefully you find these NJ small business SEO tips to be useful!  For more Small business web design and SEO tips and articles about our SEO services, visit our TJB WebMedia Home Page:
Local NJ SEO Services
NJ Web Design Company
NJ SEO Services
NJ WordPress Web Designers
NJ Online Reputation Management Services
NJ Internet Marketing Company
NJ Digital Marketing Service
NJ Social Media Marketing