Are you in need of NJ Social Media marketing agency for your New Jersey business.  Social media marketing can be a valuable asset for any type of business. Billions of people from around the world are active on social media and continues to increase each year. To really utilize these platforms to reach potential customers, proper social media marketing is a must. Below are some of the top ways that proper NJ social media marketing for your business's social media accounts can benefit you.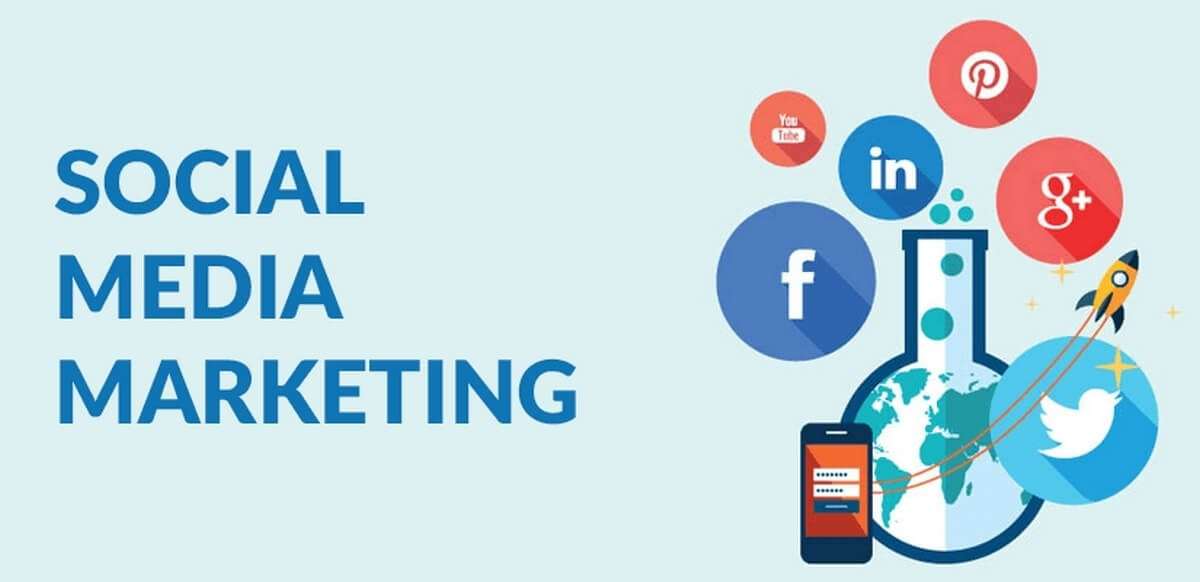 NJ Social Media Marketing Agency | Increased Website Traffic:
Social media expands your ability for bringing in traffic to your website. Every social profile that you have is a potential path to your site and each post is a new opportunity to provide value and show visitors and followers why they should visit your website. These new visits can result in more leads and conversions.
NJ Social Media SEO | Brand awareness
Having a presence on social media makes it easier for both existing and potential customers to find and connect with your brand. With the amount of social media users today, your business has an opportunity to reach a considerable amount of new eyes and audiences. Social platforms are also a great place to tell your brand's story and help people get a better feel for what your business is all about.
Marketing for Social Media |  Brand loyalty:
NJ Social media gives brands an unrivaled opportunity to join in conversations and engage with customers. When performed correctly and consistently, these interactions can lead to brand loyalty. While it still takes time to earn customer loyalty, social media engagement can help businesses build that trust more quickly. Proper NJ social media marketing can act as a catalyst to this process.

 SEO for Social Media | Customer experience:
Chances are good that customers expect your business to be on social media. It gives them an additional method to get to know and connect with your brand and enhances the customer experience. In addition, the importance of social media's role in customer service today shouldn't be downplayed. When they have a question or something goes wrong, customers appreciate having the option of connecting on social media with the brands they do business with.

Social Media Search Engine Optimization | Customer Insights:
A very significant amount of customer data is generated by all the active users on social media today. Through social listening and engaging with your followers, you can learn more about who your customers are, where they like to spend their time, what interests them, and what they think about your brand, your competitors and your industry. This can in turn help you engage them more effectively with your content, advertising and messaging.
NJ Social Media for Business | Leads & Sales:
Social media can be an incredibly effective tool for generating leads and moving them through the buying cycle. By combining organic tactics with paid ones, social media marketers can expand their reach and attract more leads.
Looking for the Best Company for NJ Social Media Marketing for Your Business?
Having effective small business SEO strategies can propel you to success, while improperly optimized content one can leave you dead in your tracks! A professional SEO company can build custom strategies, manage daily tasks, and ultimately generate leads and sales from social. But it's on you to choose a partner that not only gets social media, but also understands your business. TJB WebMedia is the top ranked SEO company in New Jersey. We understand that voice search SEO plays a vital role in growing your small business. That's why we focus on developing customized campaigns either on their own or as part of a comprehensive SEO strategy. We specialize in creating SEO optimized posts for any type of organization. The bottom line is whatever your need for New Jersey Social Media Marketing, we have the talent and staff to make it happen. We also specialize in comprehensive NJ SEO and NJ web design.
Related to NJ Web Design Searches that Led You Here:
NJ WordPress Website Design
Web Design in NJ
New Jersey Web Designer
Web Design Companies in NJ
Web Designer NJ
Web Developer NJ
Related NJ SEO Posts
Local NJ SEO Services
NJ SEO Services
NJ WordPress Web Designers
NJ Online Reputation Management Services
NJ Internet Marketing Company
Pay Per Click Management Company
SEO Tips | How to Boost Your Website's Search Engine Ranking