Search engine optimization, also known as SEO,  is a necessity for anyone who wants their website to bring in traffic. It uses a technical approach to help better implement fundamentals that Google and other search engines will pick up on. SEO can be a confusing and time-consuming process, and many don't know where to start. To help you start your venture below are a few technical fundamentals that a website needs for better SEO, thus higher rankings:
SEO Tips for Your Website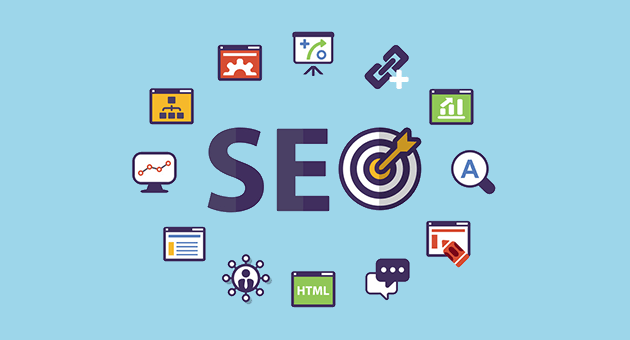 SEO Tip #1 | Security:
HTTPS, which stands for Hypertext Transfer Protocol Secure, uses SSL to encrypt information being sent and ensure that information travels securely. Not only does having an SSL certificate bring more security to users on a website, it actually helps with SEO as well. In 2014, began using HTTPS as a ranking signal when displaying search results.
While it isn't a huge factor, it can act as a tie-breaker if it's a ver competitive field. If two sites are otherwise similar and one of them is secure, it's more likely to come out on top in the search results. This makes it as SEO bonus on top of all the other benefits the security it provides.
SEO Tip #2 | Accessibility:
Accessibility is another important factor when it comes to the SEO of your website. Many of the fundamentals that are implemented when a site is accessible are cross-beneficial for SEO.
For example, accessibility requires ALT text on all images, which appears in a blank box where the image would normally be to tell viewers the content of that image. That text will get crawled and is more likely to be displayed in search results. Proper use of header tags not only helps users with screen readers understand the importance of content, it also helps search engines prioritize the order of the content by boosting SEO for your header tags.
Breadcrumbs are a navigational aid in user interfaces that help disabled users understand where they are in the hierarchy of your website, and at the same time breadcrumbs help search engines find and promote "buried" pages. A sitemap that lays out all of the pages on your site makes it easier for all users and search engines to get a complete view of your site.
Accessibility not only makes your site more inviting to users with disabilities or who aren't tech-savvy, but it also enhances the entire user experience. Since Google wants your site to be useful and user-friendly, your website will be rewarded for accessibility.
SEO Tip #3 | Responsive Design:
Responsive design means that the design and experience respond to the size of the device in use. This provides an idea; layout for websites on mobile and tablet devices that would have shown up as the desktop version of a site.
A few years ago, Google announced that it would use mobile-friendliness as a ranking signal in search results, making it easier to get relevant, high-quality search results that are optimized for devices.
Responsive design is the preferred way to develop a mobile website because it keeps your content at one URL, as opposed to mobile site URLs. If you're building a new website, it needs to be responsive. If your current site is not mobile-friendly, you can retrofit responsiveness or install a mobile-friendly plugin. And If you're not sure your site is mobile-friendly, you can use Google's Mobile-Friendly Test to find out.
Looking for the Best SEO Services for Your Website?
The right YouTube SEO company can propel you to success, while the wrong one can leave you dead in your tracks! They can build custom strategies, manage daily tasks, and ultimately generate leads and sales from social. But it's on you to choose a partner that not only gets social media, but also understands your business. TJB WebMedia is the top ranked SEO company in New Jersey. We understand that voice search SEO plays a vital role in growing your small business. That's why we focus on developing customized campaigns either on their own or as part of a comprehensive SEO strategy. The bottom line is whatever your need, we have the talent and staff to make it happen. We also specialize in comprehensive NJ SEO and NJ web design.
Related to NJ Web Design Searches that Led You Here:
NJ WordPress Website Design
Web Design in NJ
New Jersey Web Designer
Web Design Companies in NJ
Web Designer NJ
Web Developer NJ
Related NJ SEO Posts
Local NJ SEO Services
NJ SEO Services
NJ WordPress Web Designers
NJ Online Reputation Management Services
NJ Internet Marketing Company
Pay Per Click Management Company
SEO Company | Why Your Business Needs One