Are you looking for SEO tips for your small business? In this day and age, proper SEO is a necessity for just every small business out there. Strong online presence is your business card to the world, and will aid you in competing with other companies in your industry. However, small business SEO can be a difficult and overwhelming process, especially for those with little or no background knowledge. Below are some helpful SEO tips for small businesses.
Small Business SEO Tips | Local SEO: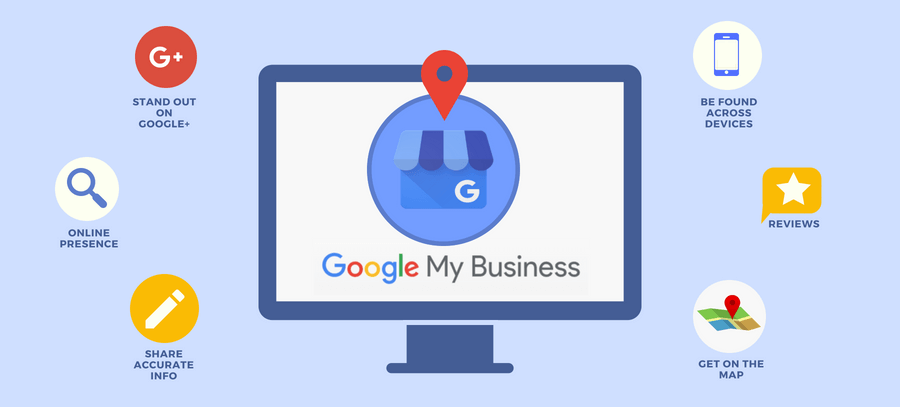 About one third of all mobile searches are based on locations, such as "pizzeria near me." Even without "near me" typed into the search, Google's algorithm automatically prioritizes local options if you just search "pizzeria." This is particularly helpful for small businesses, so it's key that they capitalize on the opportunity.
The most important part of local SEO is setting up a Google My Business page, which is free and requires little maintenance.
First, claim your GMB listing. Make sure to fill everything out including local phone number and address. The information you enter will now show up in Google's search results. Make sure to use keywords involving the products and/or services you offer.
The other critical feature of Google My Business is the question and answer section. You can proactively answer questions that you think might come up so that potential customers have a smooth and pleasant experience.
Your small business should also utilize local directories. Sites such as Yelp, TripAdvisor,  and Yellow Pages allow businesses to register online, and each of them can expose you to new audiences as well as help strengthen your SEO.
SEO Tips for Small Business | Technical SEO:
Technical SEO is when you optimize the structure of your site pages so that the search engine spiders can properly pick up on and index your site. The goal is to have pages that load fast, links that all work, and a fully secure site.
Even with exceptionally great writing, inadequate technical SEO will hinder your site's search engine rankings. So before creating new content to attract potential customers, carefully analyze the quality of your content from a technical perspective.
Some issues are best left to the professionals, such as ensuring that your security and encryption protocols are up to date, page speed optimizations, and the structuring of data. If you don't have that technical background, here are some tips:
Create a sitemap and submit it to Google: Depending on what tools you used to build your site, there are plugins you can use to create a sitemap. Yoast SEO is an excellent plugin for WordPress users that generates a sitemap automatically and keeps it up-to-date when you publish new content. You can submit your sitemap to Google via Google Search Console, a free service Google offers to help you manage your presence in Google Search Results.
Optimize your images : Use relevant images and edit the "alt text" section to give an SEO-friendly description of the image.
Weed out old, poor-performing pages: If your site has a lot of pages that don't get traffic, your rankings will be negatively affected.
Fix broken/old links: Search engine spiders will penalize your site if you consistently send your reader to outdated or broken links. Sending users to high-authority outbound links is looked upon favorably by Google's ranking algorithm.
Small Business Search Engine Optimization | On-page SEO:
On-page SEO focuses on the words on the page. The main goal is to create interesting content that naturally incorporates your target keywords. However, it's also crucial to structure your posts in a way that gives you the best chance of being picked up in a search.
Page titles & headlines: Your headline plays a significant role in your click-through rate, which is a key part of how the search engine spiders determine their rankings. The click-through rate is the percentage of people who view your headline and actually click on it. You want something attention-grabbing that is no more 60 characters long so that it doesn't get cut off. If your title is too long, the SERP will insert an ellipse at the end of the character limit, and the reader might not know what your post is actually about.
Header tags: The headers (H1, H2, H3, etc.) you use for each section of your post can be optimized to contain relevant keywords. Also, by making your site clear and easy to read for your visitors, you will boost time-on-site metrics, which is also a factor for good SEO.
Meta Tags: Every CMS gives you the option to insert meta tags, which are just descriptions of your content. These tags are used by search crawlers to make sure that the description of your site matches the content on the page. Be sure to use relevant keywords and descriptions in your meta tags so the crawlers know what your page is about.
Business SEO Tips | Keyword Research:
The best way to know what to write is to know what your target demographic is already searching for. I you can cater their question better than your competition, you'll be be be rewarded by the SERPs and rank higher in searches.
There are plenty of tools out there to make keyword research faster and easier for time-strapped business owners.
First, you can analyze the suggestions you get from Google's autocomplete feature. As you type something into the search bar, you'll notice that you get suggestions. These represent the most searched phrases. Use the list as a foundation for content ideas.
There are also dedicated keyword research tools such as Alexa's Keyword Difficulty tool, which provide a quick and simple breakdown of keywords related to your site or to a particular topic that you have a good chance of ranking for.
Once you've identified keywords that you'd like to focus on, create a page on your site or a blog post targeting each of those keywords.
Search Engine Optimization Tips | Content Marketing:
Content marketing takes time and energy, and small businesses can be strapped for resources. Follow these tips to get the most bang for your content marketing buck.
Use videos: It is generally less time-consuming to a create a video than to write a post. Internet users are voracious video consumers, so peppering video into your content is a good idea even if it isn't a time-saver.
Use templates: Some of your article content or landing pages can follow the same format every time, thus reducing the cognitive load of coming up with a new idea. A good example of this is teardown posts, which are in-depth looks at one aspect of a business or product. For example, you can analyze, compare, and contrast the pricing pages of two businesses. Repeat that process for any two businesses, thus giving you a reliable format that doesn't often goes stale because you are always bringing new information into light.
Social Media & Other Means of Only Exposure: Don't rely solely on organic search. Successful small businesses share their content on social media, and identify relevant distribution channels to post their content. Reddit is a great place to start.
Tips for SEO | Build Authority With Links:
Having other sites link back to your site improves your position in search engines. This is because quantity and quality of backlinks are seen as an indicator that your site is worth reading. The number of sites linking to a page correlates with a high search engine ranking more than any other SEO strategy.
You'll need to have an outreach strategy to build local links. This can be as simple as creating a spreadsheet that includes the names, emails, and numbers of your potential contacts. It can include local newspapers, bloggers, events pages, and (non-competitive) businesses. Positive media mentions are extremely beneficial for small businesses.
One way to find good places for potential backlinks is to see where your competitors are getting links. Then you can target the same places. There are backlink tools that can quickly and easily do this for you.
Looking for the Best Small Business SEO Services?
Having good SEO articles and other content can propel you to success, while improperly optimized content one can leave you dead in your tracks! A professional SEO company can build custom strategies, manage daily tasks, and ultimately generate leads and sales from social. But it's on you to choose a partner that not only gets social media, but also understands your business. TJB WebMedia is the top ranked SEO company in New Jersey. We understand that voice search SEO plays a vital role in growing your small business. That's why we focus on developing customized campaigns either on their own or as part of a comprehensive SEO strategy. We specialize in creating SEO optimized posts for any type of organization. The bottom line is whatever your need, we have the talent and staff to make it happen. We also specialize in comprehensive NJ SEO and NJ web design.
Related to NJ Web Design Searches that Led You Here:
NJ WordPress Website Design
Web Design in NJ
New Jersey Web Designer
Web Design Companies in NJ
Web Designer NJ
Web Developer NJ
Related NJ SEO Posts
Local NJ SEO Services
NJ SEO Services
NJ WordPress Web Designers
NJ Online Reputation Management Services
NJ Internet Marketing Company
Pay Per Click Management Company