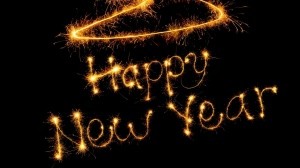 It's that time of year again…Christmas music is playing everywhere you go and everybody is scrambling to find the best deals to light up their family's holiday spirits (and do their capitalistic duty).  As the year comes to a close, many businesses are looking forward to 2017 and talking about their marketing plans for the new year.  Google's recent local ranking algorithm update, Possum, has changed the game for local SEO and the only way to do well in local search in 2017 is to stay on the ball.  The following list of SEO do's and SEO don'ts will keep your local NJ SEO game on point for 2017.
Local SEO For Local Businesses | 2018 Do's
Studies show that on-site signals and links are the most powerful factors for local SEO.  In other words, thousands of citations won't do you any good if your website doesn't have the basic local SEO elements Google expects it to have.  The following local SEO do's are on site tactics to give your local SEO a competitive edge in the new year.
Put Your Town and State in Title Tags– Title tags are extraordinarily important for local SEO, and putting the towns and state in the title tags is vital to local relevancy.
Put Your Town and State in H2 Headings- The town and state don't need to be the H2 tag in and of itself, but you should always include them in the headers to boost relevancy.
Put Your Town and State in your content- It is shocking to see how many businesses leave  their location out of the actual content. You need to mention your local area in the content if you want high local SEO rankings.
Put Your Town and State in image alt text- Search engines cannot see images (yet).  The only way to get your images to rank locally is to include your location in the alt text and titles.
Put Your Town and State in your URLs- If you're using a WordPress website design  (and you should be) you can edit the URL structure of individual posts.  Make sure to include your location in the actual URL because it greatly increases relevancy.
Local SEO For Local Businesses | 2018 Don'ts
Although most of these area relatively basic, there are far too many businesses who fall into these easily avoidable pitfalls.
Not having home page content. Your visitors (and more importantly Google) need to be able to see what your business is all about. A few pictures and a short intro wont cut it.  You need to add relevant content that contains keywords and the location of your business.
Not having content on pages. You must have relevant text content on all of your pages.  The content needs to contain the target keyword for the page and also include the town and state of your business.
Long lists of towns separated by commas. This is not only an outdated SEO method, but it never worked well in the first place!  Google will recognize this as spam and it will not help your local SEO ranking. You need to provide useful relevant information that also contains the names of towns in your area.
Not tagging posts and pages. Tagging your posts and pages is a very powerful local SEO tactic – especially if you use WordPress.  Google considers each tag in WordPress to be its own title tag.  You can really geo-target the towns in your area with these
It is important to remember that Google and other search engines are looking for great websites that are full of relevant content.  If you focus on making your website as good as it can be while being mindful of keywords and location, the local SEO will take care of itself for the most part.  Don't get bogged down with spammy lists of towns or submitting thousands of citations.  Instead, focus on creating quality posts and pages that target the different towns in your state.
For info about our NJ SEO  services contact us today
Related NJ SEO Posts
Local NJ SEO Services
NJ Web Design Company
NJ SEO Services
NJ WordPress Web Designers
NJ Online Reputation Management Services
NJ Internet Marketing Company